Development Blog - 02/09
Welcome to the Sixth of not so regular community development blog posts.
These blogs posts will serve as a means of looking at each area of development in our server. These blogs will also give you a platform in giving the staff team feedback and new ideas. Blog posts will be posted on every Wednesday with updates from the developers on what they have added, edited or removed from the Gamemode. As you may know, we have got many experience and professional developers working in the gamemode now to make unique content for all to enjoy. We hope these are informing and enjoyable to read. PS There will be teasers!
Community Coordinator Update
Quote:Hello Everyone! Long time no see. We are just as excited as before with our progress to Beta. About a two months ago, we decided to scrap our gamemode we worked at for so long. It was getting hard to add features and the lost of developers made it even harder. We have changed our base to DarkRP. We are making alot of the features custom therefore its taking some time to develop. We have a date for Beta in mind and currently on track to meet this. We are looking at expanding our development team. Saying that, we have just annouced Matrix as a Trial Developer. His skill and knowledge will help us alot. 

We have had alot of negative comments in recent months around the development team and the community. We are working hard to get the community back up and running.

I ensure you we are coming back, stronger than ever before.
Changelog: We've updated our changelog, to make it suit our workflow more. It also offers more features for us. As you've probably already noticed, we also have a Discord webhook for our changelog updates. You can find them in the #changelogs channel in our Discord!
Forums: We have also updated our MyBB (the forums software) version. This should improve performance and also fix a couple of bugs and security vulnerabilities.
Furthermore, we have added two new pages to our forums: the [bans page]() and the [rules page](). What they do should be pretty obvious, on the bans page you can find a list of all our current bans, while on the rules page you can find the forum rules, game rules and our Terms of Service. The scrollbar (the thing on the right side of the page, used to scroll the page) has now also a new look on webkit-based (e.g. Google Chrome) browsers. There also now is Markdown support (that thing Discord and GitHub use). You can enable Markdown for your posts by writing at the top of your post. Note that it is recommended to write your post in source mode instead of using the editor as doing otherwise can lead to bugs.

This feature is in beta.
Police Database: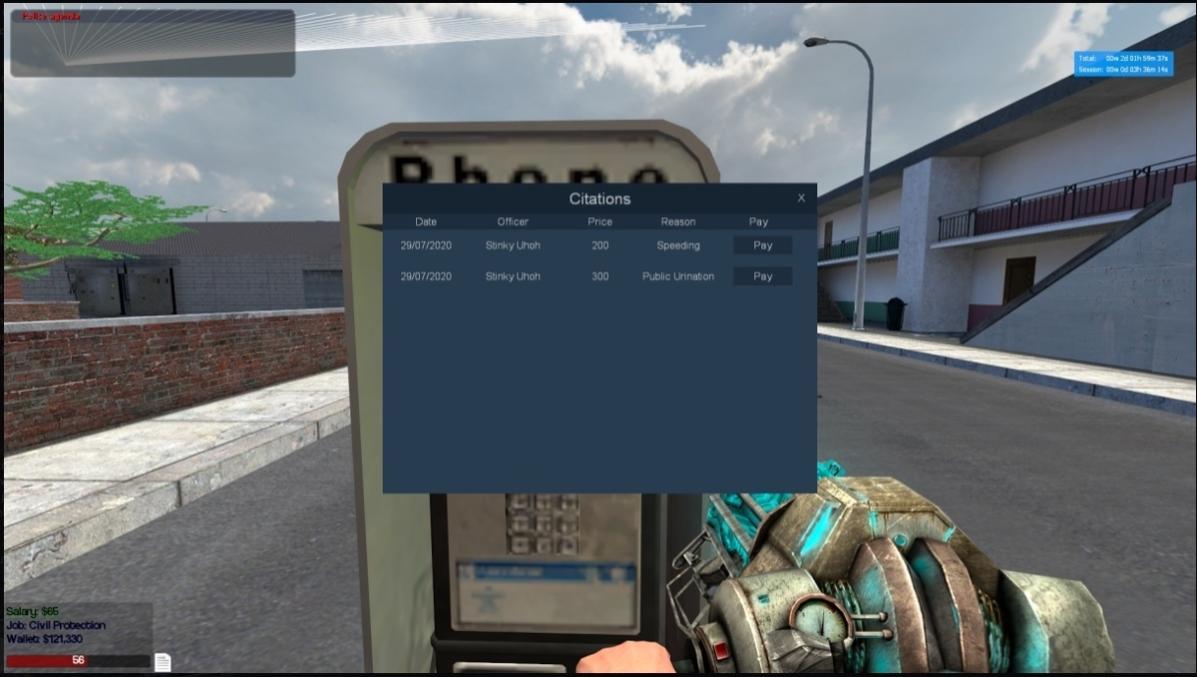 Weed System (Subject to Change)
Forum Integration with Server:
Scoreboard: 
Hud:
Player:
- Added inventory/item system